Adult Education
Gyeonggi MoMA Lectures provide informative educational programs for adults with the aim of attracting a diverse range of audiences and conducting an in-depth exploration of contemporary art. Docent Training Program trains participants to become docents of Gyeonggi MoMA Exhibitions and educate cultural volunteers.
Children and Youth Group Education
Education Programs for Schools, targeted at primary and secondary school children, bring classes to the museum for various educational programs. Dream Studio Class provides customized educational opportunities for children of different ages to feel and experience various artworks.
Individuals and Families Education
Exhibition Education Programs, including Vacation Program are designed to facilitate the understanding of exhibitions for children, youths and family visitors.
DASAN JUSTICE AND INTEGRITY ACADEMY
Experience-focused education program under the theme 'Justice and Integrity' of Dasan Jeong Yakyoung for public organizations. The Museum of Silhak, the Dasan Historic Site and Dumulmeori along the Hangang River have been used for education programs as representative sites of integrity. About 2,000 to 3,000 public ofcers participate in this academy every year.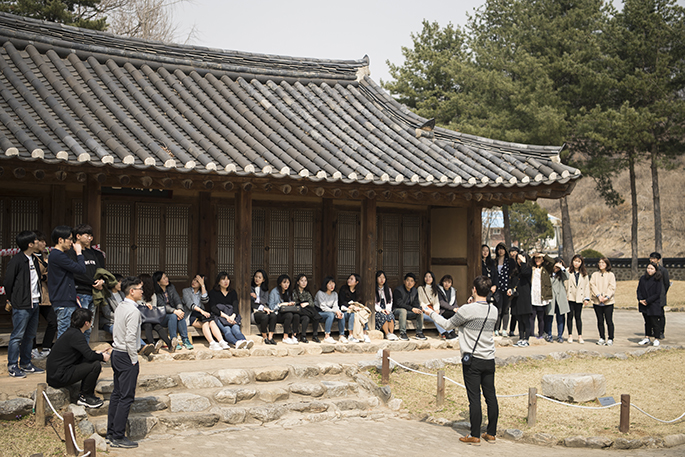 Education And Experience Program For Schools: OBSERVATION NOTES OF SILHAK SCHOLAR
A nature leaning program with Silhak scholars for elementary students. Explore the mysterious and interesting world of plants in the Museum of Silhak, the Dasan Garden and the neighboring ecology park as education sites.